Gunjur FC yesterday defeated Batokunku FC by a nail-biting penalty shootout in a colourful final of the GACH Mining-sponsored tourney at Tujereng to lift the trophy.
Six communities in West Coast – Sanyang, Tujereng, Batokunku, Brufut, Gunjur, and Kartong – took part in the tournament, with the final drawing football lovers and excited fans from across West Coast to watch as their teams played.
As champions, the Gunjur boys went home with D150,000 and a giant trophy, while the defeated Batokunku were handed D100,000 as runners-up. Sanyang, who came third, took home D50,000.
Moreover, Sanyang's Abdul Wahab Dampha was named Leading Goal Scorer, Omar Touray of Gunjur recognised as Best Goalkeeper and Lamin Marenah of Batokunku termed Best Player by officials of the tournament.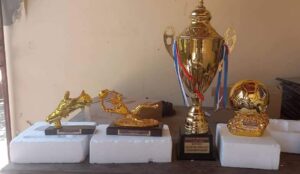 Dr Abubacarr Jawara, chief executive officer of Gambia, Angola and China Holding (GACH) Global, who sponsored the showpiece, pledged to continue giving back to Gambians through various mediums, such as sport and other activities, while calling for unity among Gambians.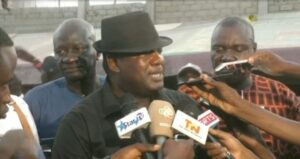 GACH Global, he said, organised the tournament to mobilize, motivate and equally help the youth, who are the future leaders.