The Independent Electoral Commission (IEC), Alieu Mommar Njai, has expressed his readiness to making sure today's local governments elections will be free and fair.
"We've engaged over 6,000 to conduct the elections," he told Jollofnews in an exclusive interview.
Over 900,000 voters were expected to cast their ballots in a much awaited local governments elections that will inexorably impact the lives of Gambians across the country's 8 administrative areas.
The IEC boss said the election officers have gone through rigorous training and made it clear they are bound to stick the rules governing elections in the country.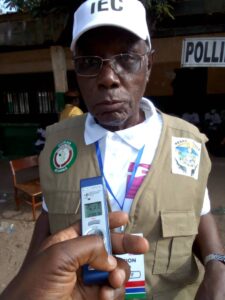 "We don't issue ID cards or passports. The issuance of these documents has always been under government responsibility," he added
He went further to indicate that political parties should make sure they dispatch agents to various polling stations scattered across the tiny West African nation.
As counting is underway, hopes have grown for peace to prevail as President Adama Barrow called on Gambians to keep the elections peaceful ahead of the announcement of reaults by the IEC…