Startup Huddle, a local organisation of entrepreneurs in The Gambia that seeks to connect entrepreneurship and strengthening the local Gambian ecosystem, on Friday held an entrepreneurship forum at The Hub Ltd on Kairaba Avenue.
The forum, which is one of the body's monthly sessions, rallies together entrepreneurs across sectors to share ideas, discuss challenges and proffer solutions to their entrepreneurial journeys or ventures.
The guests who lectured the participants were Sally Bittaye of Bliss Delights Food and Beverage, and Zina Zoker, founder of Zizo Arts Studio. Both took the participants through the hurdles and challenges they had experienced in their entrepreneurship journeys.
The lecture was followed by question-and-answer and networking sessions.
Speaking on the initiative, Bassirou Drammeh, manager of The Hub Ltd, said the forum was meant to get entrepreneurs and start-ups learn about business operations, the challenges people in business are experiencing or going through.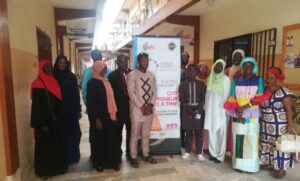 "It is always easier to learn from someone's mistake than to do the same mistake all over again," he said. "So basically that is the idea behind Startup Huddle. We usually have start-up Huddle meeting every last Friday of the month."
He elaborated: "Usually I hear people saying a lot that Gambian people are lazy but I believe Gambian people are not lazy, especially the youths. I believe sometimes they just need a push to the right direction. Most of the people in the forum are young entrepreneurs coming up with brilliant ideas.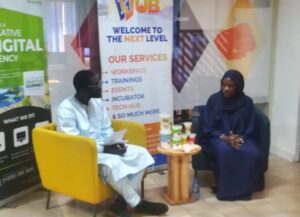 "I believe what we should do is to support these entrepreneurs and they would get to where they need to be. They would become inspiration to other youths in the country as well once they get to places."