The Global Parliament of Mayors has stated that Mayor Rohey Malick Lowe's success in her re-election bid manifests the faith and trust the people of Banjul have in her.
In a letter addressed to the mayor and signed by Chairperson Peter Kurz, mayor of Mannheim in German, his deputy and the treasurer, the body states: "Your victory not only demonstrates your remarkable leadership but also the faith and trust that the people of Banjul have placed in you once again."
The letter says it is a momentous occasion to witness history being made as Mayor Lowe continues to serve as the first female mayor of Banjul.
Her commitment to public service, dedication to promoting good governance and her relentless pursuit of improving the lives of the residents of Banjul have been inspiring, the letter stated.
It further said: "Your re-election not only brings pride to Banjul but also serves as an inspiration to women around the world who aspire to leadership positions in public service. By breaking barriers and challenging gender norms, you have paved the way for future generations of women leaders, demonstrating that gender equality and inclusive governance are not mere aspirations but achievable realities."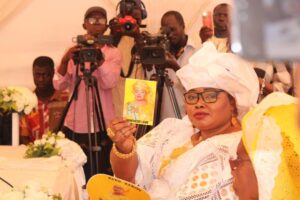 The letter states that the organisation is looking forward to congratulating her in person at the ExCo meeting on 30 June through 1 July in Mannheim.
It adds: "On that occasion, we will also have the privilege of hearing a live performance of your fellow Gambian Sona Jobarteh. We once again wish you every success in your endeavours, and we look forward to witnessing the positive transformation you will bring."