Chairperson of the Local Government Service Commission, Momodou Jallow, who doubles as a businessman, has told the commission of inquiry probing Gambia's local government system that inspection officers at the Ministry of Local Government and Lands were feared.
Excepting the Banjul City Council and Kanifing Municipal Council, Mr Jallow worked in all the councils across the country. Starting as a revenue collector and rising or ascending through the ranks to the level of CEO at Kuntaur Area Council, Mr Jallow has more than 30 years of experience in local governance.
Testifying at the Local Government Commission of Inquiry, he stated today that enforcement of council regulations and laws was strictly monitored by the Ministry through its inspectors.
The assertion was made in response to a question by Lead Counsel Yakarr Cox.
The Commission found massive evidence of lack of proper enforcement of local government laws, policies and regulations by the Ministry of Local Government and Lands, as the councils across the country continuously flouted operational procedures and processes laid down by policies and regulations with "everlasting immunity".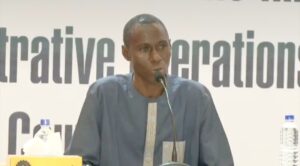 The assertion by Mr Jallow was a response to a question concerning how strict the enforcement was 20 to 30 years ago.
The Commission was told that there was a very "vibrant inspectorate unit at the Ministry, which was closely monitoring the area councils".
There was strict enforcement, he said, adding that "inspectors were even feared. When they said the inspectors were coming, everyone would put his house in order."