In wake of the ongoing political imbroglio, some Gambians are hitting the reset button for Senegal to return to normalcy. They are calling on President Adama Barrow and opposition leader Ousainou Darboe to team up for peace to prevail in neighbouring Senegal.
"What is happening in Senegal is pathetic," Ceesay told JollofNews in an exclusive interview. "Structures have been destroyed, businesses are closing down etc."
Clashes erupted yesterday across neighbouring Senegal after a court acquitted opposition leader Ousmane Sonko of rape charges but found him guilty of 'corrupting the youth.'
"How much money will be spent to rebuild the country again?" he quizzed while streets emphasizing the urgent need to put a halt to the spiral of violence and death.
"The amount of destruction in Senegal is too much," the Serrekunda West lawmaker deplored. He then added that Gambia has a major role to play in making sure Senegal returns to normalcy.
Weighing on Macky Sall's plans to stay in power beyond February 2024, he said Senegal should not spoil their record.
He then warned President Macky Sall to desist from using the vast array of constitional powers to perpetuate himself in power.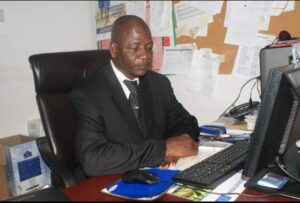 The Serrekunda West National Assembly Member equated 'constitutional coup d'état' with military takeover.
The Senegalese leader has been accused by the opposition of weaponizing the judiciary to prevent Ousmane Sonko from vying for the presidency in 2024.
Hon. Ceesay called on President Adama Barrow and opposition leader Ousainou Darboe to ensure that Senegal return to normalcy.
Similar sentiments were echoed by the Director of the National Center for Arts and Culture (NCAC), Hassoum Ceesay, who clearly stated that Gambia should not stand by and watch Senegal continue to plunge into chaos and uncertainty.
"If there is any country that should get up and start to mediate and do something, is Gambia," he confided to JollofNews when contacted via the social messaging platform WhatsApp.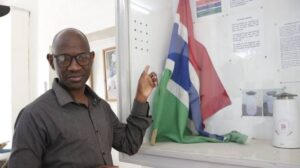 Senegal was instrumental in putting up efforts to end Yahya Jammeh's two-decade long regime as their plenipotentiary to United Nations spearheaded a resolution that ultimately gave the greenlight to send troops to the tiny West African nation.
He further indicated that Gambia will suffer most from the ongoing political crisis in Senegal.
According to him, Gambia has the moral obligation to help the Senegalese government and the opposition to mend fences.