Grammy Award winner and popular African singer, Youssou Ndour, has resigned from his top ministerial post ahead of the 2024 Presidential election.
Media reports reaching JollofNews editorial desk have it that the businessman and politician has also announced that his political movement is no longer part of Bennoo Bokk Yakaar, the presidential coalition that presided over the destiny of Senegal since 2012.
Amid acute polarisation of the polical spectrum, neighbouring Senegal is confronted with a nearly three- year political crisis that has plunged the country into an unprecedented situation.
Civil social groups and opposition parties have accused Macky Sall's regime of stifling democracy. They are calling on the international community to take a stand against Senegal's descent into the abyss of uncertainties.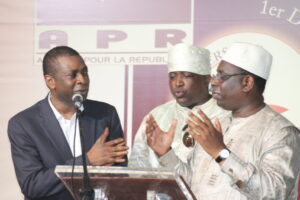 In a YouTube live widely shared Friday on social media platforms, teachers' union leader, Dame Mbodji, clearly stated that Youssou Ndour's decision will not trigger a boomerang effect.
"For the uptenth time, President Sall is using his stooges to distract the opposition, and derail them from their main objective," he warned.