Barely 24 hours after shots were fired at Sukuta Traffic light junction, the main suspect was caught in Casamance, Senegal, as he tried to escape the long arm of justice.
A news dispatch issued on Wednesday by the Office of the country's top cop announced "the successful arrest of Mr. Ousainou Bojang from Brufut Bojang Kunda in connection to the recent shooting at the Sukuta traffic light junction, which tragically resulted in the loss of two police officers' lives and left one in critical condition."
Bojang's arrest came few hours after a bounty of one million dalasi was put on his head by President Adama Barrow. The swift response by the Police is expected to allow many Gambians to breathe a sigh of relief.
"The operation to apprehend the suspect was executed with precision, leading to his capture in Jululung, Cassamance," the Police said in a statement seen by Jollofnews.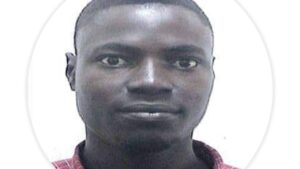 The Police went further to indicate that "the suspect is under" their custody as investigators are pushing ahead with plans "to unveil the motives behind the shooting of the police officers."