Gambia Police Force (GPF) second-in-command, Momodou Sowe, said Friday that investigators were able to uncover that the suspect has a history of violence as he was a member of the Movement of Democratic Forces In Casamance (MFDC), Senegal.
Speaking to journalists during a presser held at Police headquarter in Banjul, Sowe said Ousainou Bojang confessed to have been a MFDC combatant.
Gambians are still struggling to cope with the recent shootings at Sukuta-Jabang junction. Two police officers were gunned down and one Woman Police Constable (WPC) was left with severe injuries.
The Deputy Inspector General of Police (IGP) went on to say that the shooter is cooperating with investigators.
He commended the Police swift response while indicating that the general public was facing a situation that demanded immediate attention.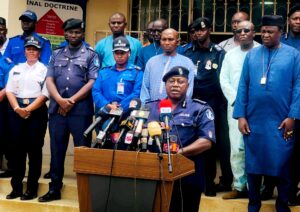 Sowe confided to the media that the suspect obtained the firearm in Casamance but was quick to add that the Police are yet to recover the pistol he reportedly used to commit crime.
The National Security Adviser (NSA), Abubacarr Jeng, deplored the heavy loss the shooter inflicted to the entire nation, describing the act as "barbaric."
"No one has the right to extrajudicially take the life of another person," he emphasized.
Jeng further indicated that six people were subsequently arrested in connection with the matter.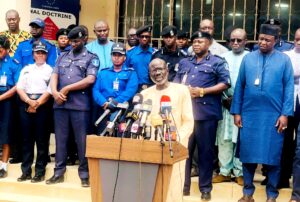 As investigation is being scaled up, he announced the intensification of the anti-crime campaign through Police patrol and community engagement.