Gambia's main opposition United Democratic Party Campaign Manager, Momodou Sabally has been detained after being invited for questioning Friday evening.
In a statement, the Police said they are investigating Mr Sabally over a Facebook comment he made before the regrettable deaths of two police officers and one critically injured by an alleged gun man, Ousainou Bojang.
After an interview with the Police Investigators at the Kairaba Police station, Mr Sabally is currently detained at the same station, reports SGN.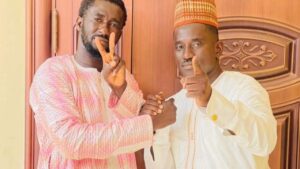 His party colleague, Sheriffo Sonko is also detained at the Police Intervention Unit Headquarters in Kanifing.