UDP Campaign Manager Momodou Sabally is currently at the Kairaba police station following his invitation for questioning, JollofNews can report.
The reason for his invitation by the police is not yet clear but sources told this medium that Sabally was asked to report at the Kairaba police station.
Meanwhile, in an another development, nominated councillor at the Brikama Area Council, Sheriffo Baiyo Sonko, has also been invited to the same police station for questioning.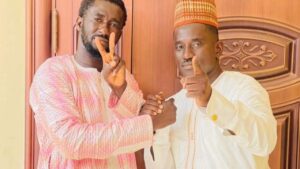 Disclosing the news to his followers on Facebook, Sonko wrote: "Allah is my protector and I believe in him the police request for my present at KAIRABA police station @ 4:30 today 15th September 2023."