Police prosecutors have spelled out charges that will be leveled against the triple shooting suspect Ousainou Bojang as his arraignment could not proceed in Kanifing Magistrate's court.
In a news dispatch obtained by JollofNews, the Police said, "the case will be heard and a request for transfer to the High Court made on the grounds of lack of jurisdiction."
On September 12, Ousainou Bojang fatally shot three police officers, leaving two dead and one seriously injured. A massive manhunt ensued and ended up arresting the primary suspect in Casamance, Senegal.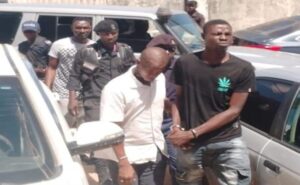 The unsealed court documents reveal that Police prosecutors are set to indict Ousainou Bojang on terrorism, murder after carrying an 'execution' style shooting.