The Office of The Inspector General of Police sternly warns individuals against possessing firearms and ammunition in public spaces or elsewhere without proper authorization.
"Unauthorized Possession of Firearms constitutes a direct violation of Section Eight (8) and falls under the purview of Section 25(2)(a) of the Arms and Ammunition Act Cap 21:01 Volume 4, Laws of The Gambia 2009."
Furthermore, individuals in possession of unlicensed firearms are encouraged to come forward to register and obtain the necessary licenses for their firearms.
Any person found or arrested for committing such a crime will be subject to the full extent of the law.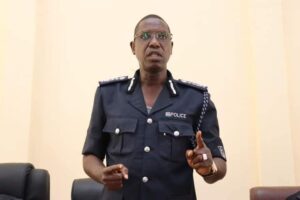 The public is strongly urged to refrain from engaging in activities that could compromise the peace and security we collectively cherish.
(GPF)