As some parliamentarians are pushing ahead with plans to repeal the legislation banning female genital mutilation/cutting (FGM), women's rights activist Sainabou Drammeh called on Gambian authorities to stick to engagements they endorsed at local and international levels.
Struggling to contain her emotions, women's rights campaigner Sainabou Drammeh told JollofNews she won't even get into an argument with them.
"I will not even try to condemn them or say what they are doing is wrong," she voiced out with a breaking voice.
Over these past weeks, there has been a heated debate about a traditional practice seen by many observers as being harmful to women and the girl child. Despite FGM banning, many communities are still upholding the practice in catimini.
"As a person with a lived experience, I can say for a fact that the implications and consequences might not be the same for everyone but there is evidence that shows that FGM is negatively impacting victims," she told JollofNews.
As a FGM survivor, Babou Drammeh is a mental health specialist and one of the leading voices, defending women's rights in the tiny West African nation.
She decried the fact that children continue to undergo FGM without their assent, leaving them with a trauma that would haunt them throughout their life.
In her element, she confided to JollofNews that the mental health implications for the girl child are disturbing.
"As a survivor, I am still living with those memories," she said as her eyes are inundated with tears. "For every other little girl who has gone through this, research's have shown they will face post traumatic disorder symptoms during their life."
Plunging into her ordeal, she said that "children are grabbed and forced to undergo FGM without any aesthetic."
In the National Policy for the Elimination of Female Genital Mutilation (2022-2026), the Minister of Gender, Children and Social Welfare Fatou Kinteh has made it clear, in the way forward, that FGM "is a deeply rooted cultural practice that has caused immense and psychological harm to countless women and girls around the world."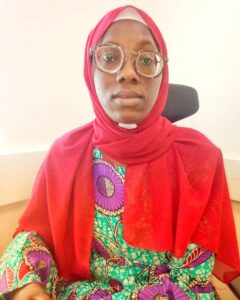 She then added: "Let us stand united in our commitment to protect the rights, dignity and well-being of every woman and girl, and to create a society where gender equally prevails. Together, we can eradicate FGM and build a future that is just, inclusive and empowering for all."
Another Bell Sound
In spite of government commitment to eradicate the cultural practice, two parliamentarians recently took centre stage in trying to gain support to their initiative to revoke the legislation outlawing FGM.
The National Assembly member for Central Badibu, Sulayman Saho, recently told the august gathering that "the practice has both cultural and religious dimensions, and has been practiced since time in memorial, handing down from one generation to another."
He further stated that since the criminalization of FGM, " the practice existed in secret and no more characterized by cultural display of songs, dance and traditional dress."
Backing up his opinion, Saho went on to say that the country's 1997 fundamental law "clearly spelt out right to practice one culture and religion."
In what have been seen as an attempt to rally the support of other parliamentarians, Saho said that dialogue is needed "on this matter rather than arresting our mothers and sisters to be arraigned before the court."
"This is creating discord among those who practiced it as culture and religion. To my opinion it should be a matter of choice rather than banning the act because of fundings being received from the West," he added.
As the debate is raging, the country's Islamic body came to their rescue and announced in a statement obtained by JollofNews that the practice is in line with Islamic
In their news dispatch highlighting their position on the controversial issue, the Gambia Supreme Islamic Council (GSIC) took a swipe at the courts for "sentencing three women to fines of D15,000 each in default to serve one in prison for female circumcision."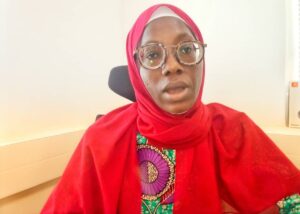 "The Gambia Supreme Islamic Council confirms that female circumcision is a precept of Islam," GSIC said unequivocally.
Taking reference to some Islamic schools of thoughts, the council stated that a good number of scholars "have agreed that circumcision for men and women is a legitimate practice in Islam."
However, GSIC reminded Gambians that "there is disagreement among scholars as to whether it is obligatory."