Press Release Dated: 26th September, 2023
Consistent with the ideals of the Indo-Gambian Development Cooperation, some 30 senior Gambia Government officials recently participated in a week-long training on Public Policy and Good Governance at the Mussoorie Campus of the Indian National Center for Good Governance (NCGG).
Facilitated Gambia's High Commissioner to India, His Excellency Mustapha Jawara, the executive training exposed participants to India's fast moving Digital transformation system with emphasis on ecological balance. Over 600,000 Indian settlements are connected to the country's Digital Public Infrastructure benefiting a population of some 1.3 billion.
This 3rd cohort of beneficiaries includes Permanent Secretaries, Deputy Government Spokesperson, Deputy Permanent Secretaries and Directors from across the various ministries and sectors of The Gambia Government.
In his closing remarks, High Commissioner Jawara assessed the third cohort of participants as "the best so far" for their capacity in thoroughly understanding India's development trajectory and adaptability to Gambian peculiarities. Honourable Shri V Srinivas, IAS, Secretary, Department of Administrative Reforms, Public Grievances and Director General of NCGC, urged participants to expose their Indian hosts to The Gambia's experience on Digital Economy, Public Communication, Environment & Climate Change.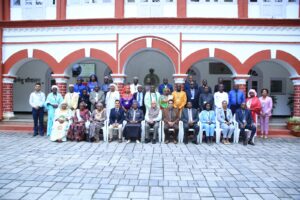 Mr. Srinivas assured Mr. Jawara of his Government's unflinching support to The Gambia in the areas of Capacity Building, Trade & Investment, Defence & Security, People-to-People interactions through media, culture and creative industries. As part of the cultural exchange between the two countries, participants were exposed to rich Indian culture and traditions by visiting the historic Taj Mahal in Agrar, Uttar Pradesh State. While many Gambians visit India for medical tourism and education in various fields of study, Indians equally invest in Gambian real estate, basic commodities and hospitality.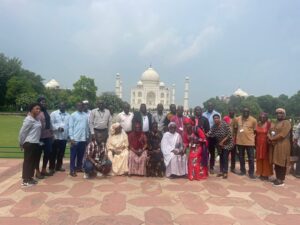 Significantly, as part of its commitments to South-South Cooperation, India successfully facilitated the admission of the African Union as a Permanent Member to the G20 Organization.
Signed
Ebrima G. Sankareh, The Government Spokesperson & Presidential Diaspora Adviser