At least three top officials from the Ministry of Health have been targeted in an indictment filed today by the Attorney General and Minister of Justice.
According to the news dispatch issued by the Justice Ministry, "the charges brought before these individuals include a wide range of offences including corruption, economic crimes, theft, forgery, and conspiracy."
The Justice Ministry unequivocally stated that all the charges are tied "to the utilization of the 2018 Global Funds grant allocated to the Ministry of Health of The Gambia."
The incriminated top officials are Muhammadu Lamin Jaiteh, Permanent Secretary of the Ministry of Health, Ballah Kandeh, Programme Manager of the Malaria Control Programme, Omar Malleh Sillah, Executive Director of Health Promotion and Development Organization.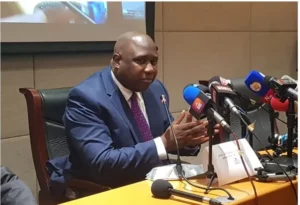 As corruption has extended its tentacles everywhere, the Ministry of Justice clearly stated that the indictment could "serve as a significant step in the fight against corrupt and the pursuit for justice and accountability within the public sector.