The Gambia High Commission in Dakar, Senegal, has honored Abubakary Jawara, the CEO of GACH Global, for his consistent and impactful contributions to the successful hosting of Gambia Day in Senegal.
This special day allowed for Gambian and Senegalese individuals and organizations in the public and private sectors to explore business opportunities between the two countries, while also benefiting from the governments' efforts to simplify the registration and matchmaking processes for businesses in both nations.
The Gambia Day celebration, formulated by The Gambia's High Commission in Dakar, showcased Gambian culture and aimed to strengthen the Senegambia relations.
As part of the commemoration, a forum was organized at the Radisson Blue Hotel in Dakar, bringing together numerous business leaders and investors from both countries. This event was coordinated by the investment agencies of The Gambia (GIEPA) and Senegal (APIX), taking advantage of the Gambia Day platform.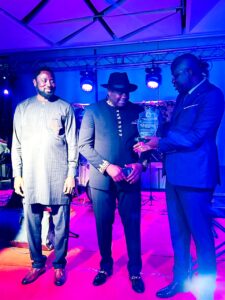 During this occasion, the Gambia's High Commission in Dakar took the opportunity to acknowledge and appreciate individuals who played a significant role in ensuring the success of the event. Abubakary Jawara was specifically recognized for his invaluable contributions to Gambia Day, and the High Commission expressed gratitude to him for his support.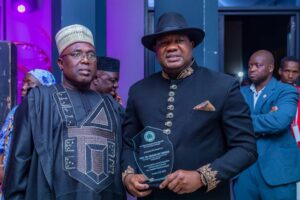 Abubakary Jawara, the CEO of GACH Global, is highly regarded as one of The Gambia's prominent business magnates and philanthropists. Following the presentation of the award, he expressed his appreciation towards the Gambia's High Commission for acknowledging his dedication and stated that this recognition would serve as motivation for him to continue striving for excellence in his endeavors.
Issued by GACH Communication