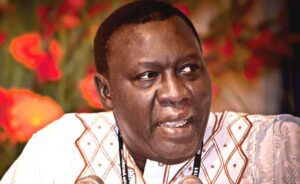 Cross-examination in the Philip Kotey Vs The Point newspaper could not continue on Tuesday at the Kanifing Magistrates' Court but the case resumes on Wednesday when Mr. Kotey's attorney is expected to quiz Baba Hydara.
The theft trial is gradually generating interest in the Gambian media fraternity as a fistful of journalists on Tuesday came to the court to witness proceedings.
The Philip Kotey Vs The Point risks becoming a cause celebre as it involves financial dealings in a company headed by somebody regarded as Gambia's Dean of Media and onetime Reuter's Dean of Correspondents.
Despite boasting of the most prolific and experienced court reporters, The Point newspaper has never published a story about the court proceedings.
The attorney for Philip Kotey, currently facing two-count charges of stealing from The Point during his time as the managing director,was today expected to cross-examine Baba Hydara.
However, defense lawyer Borry Touray could not quiz the son of the late co-publisher of The Point as the case was adjourned to Wednesday and Thursday.