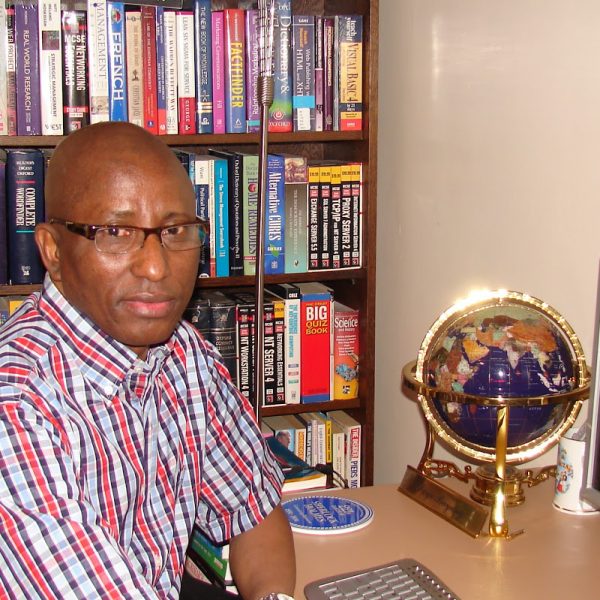 (JollofNews) – Going by marital vows of loyal spouses you keep going until you can no longer go on. Gambia as a nation is not marital partner of presidents, their deputies, or chief clerks.
Constitution of Gambia provides clear guidelines about what needs doing in the event a sitting president is corrupt, sick (mental and physical) or falls dead. "In sickness, in plenty or poverty, in joy and times pain, until death doth us part" Gambia as a nation is certainly not married to any president.
Is the Gambia National Assembly not violating constitutional provisions as the nation's president though still alive but known to be seriously corrupt, very sick, and in routine misconduct by gross abuse of public office? To avoid speculations and denial, see what the constitution says and whether or not you think the national assembly is preserving what the book of rules contains in letter and spirit.
GAMBIAN CONSTITUTION AT A GLANCE:
Section 66: Removal of President on grounds of Mental or physical Incapacity.
Subsection (1): Where the Speaker receives a notice in writing signed by not less than one half of all the members of the National assembly alleging that the President is, by reason of infirmly of mind or body, incapable of discharging the functions of his or her office, and giving particulars of the alleged incapacity, the Speaker shall request the Chief Justice to constitute, on the recommendation of the head of the medical services of The Gambia, a Medical Board comprising at least five independent medical practitioners of appropriate standing.
Subsection (2): The Board shall enquire into the matter and make a report to the Chief Justice stating the opinion of the Board whether or not the President is, by reason of infirmity of mind or body incapable of discharging the functions of the office of President. The President, and if he or she so wishes, his or her one medical adviser may appear, and shall have the right to be heard, before the board.
Subsection (3): Where the Board reports that the President is incapable of discharging the functions of his or her office by reason of infirmity of mind or body, the Chief Justice shall submit the report to the Speaker, who shall, if the National Assembly is not sitting, summon the National assembly to meet within seven days.
Subsection (4) The members of the National Assembly shall deliberate on the report and vote on it and the President shall only be removed where two thirds of the members present and voting, vote for his removal.
Subsection (5) The report of the Board shall be Final and conclusive and shall not be enquired into by any court.
Section 67: Misconduct
Subsection (1)
The President may be removed from office in accordance with this section on any of the following grounds:
(a) abuse of office, wilful violation of the oath of allegiance or the President's oath of office, or wilful violation of any provision of this Consultation, or
(b) Misconduct in that-
(i) He or she has conducted himself in a manner which brings or is likely to bring the office of President into contempt or disrepute; or
(ii) He or she has dishonestly done any act which is prejudicial or inimical to the economy of The Gambia or dishonestly omitted to act with similar consequences.
(4) The President shall not-
(a) While he or she continues in office as President, hold any other office of profit or emolument whether public or private, occupy any other position carrying the right to remuneration for the rendering of services, or directly or indirectly carry on any trade, business or other undertaking;
Provided that the President may undertake and carry on any agricultural business including farming, horticulture, livestock rearing and artisanal fishing, he she shall not;
(b) Undertake any activity inconsistent with his or her official position or expose himself or herself to any situation which carries with it the risk of a conflict developing between his or her official concerns and his or her private interests;
(c) Use his or her position as such or use information entrusted received by him or her in an official position directly or indirectly to enrich himself or herself or any other person.
Section 65: Vacancy When a President is sick or Dead
(1) The office of President shall become vacant during the term Office of president of a Presidency:
(a) On the death or resignation of President or
(b) On the President ceasing to hold office under section
63, 66 or section 67.
REGULATING THE REGULATOR
Serious case of violation is clearly seen from above provisions of Gambian Constitution on part of the President and by equal scale of culpability wilful inaction of the National Assembly. Everyone in Gambia and beyond following developments knows full enough that the current president is sick, excessively corrupt, and routinely in abuse of public office for his personal economic interest. The constitution provides for removal of a sitting president on grounds that the current occupier undoubtedly qualifies.
Considering that the Gambia National Assembly is not acting in accordance with constitutional provisions, they will be seen stooping lowest in betrayal of people that voted them as representatives. There is serious constitutional crisis in a situation like this where everyone is awareness of what needs doing but nobody takes responsibility.
By failing to be just and safe guardians of the nation's big book of rules under their trusted custody, Gambia National Assembly is due for unseating through collective negligence of duty. The public has all rights to sanction their national assembly representatives. Moment of right action now arises when the regulator has to be regulated upon proper scrutiny.
If this situation slips through without public demand for accountability in bringing national assembly members to book, it may render constitutional crisis leading to ungovernable state of affairs.
SICK PRESIDENT CANNOT RECOVER A SINKING ECONOMY AND MELTING FINANCES
Without needing efforts explaining to anyone, it is clear by all indicators that Gambia economy is dead with melting financial temperatures at the peak.
During his active life the current president has been so busy building his personal fortune from abuse of public resources. He was not anticipating sickness, whereby his personal health recovery becomes higher priority now than recovery of the national economy and financial order.
It is already too late for any quick fix. What is making matters more serious and worse is failure by the National Assembly to take responsibility in discharging a sick president from public duties.
Everyone fears that talking about unseating the president will bring them trouble in the event of his recovery to take revenge on those calling for his unseating.
Not taking the right action at most appropriate time will bear heavily on everyone and those National Assembly members will not escape hardship born of their gross negligence.
"A stitch in time saves nine", but will Gambia National Assembly Members act swift enough to rescue this sinking nation from the iron fist grabbing hands of a sick president who refuses to let go?