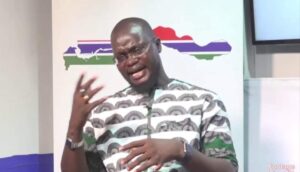 The National People's Party (NPP) was left to fend for itself in the last legislative elections because the party has overplayed its hands, so says APRC Director of Press and Public Relations, suggesting that NPP's dismal polls showing was the consequence of its betrayal of coalition partners.
"After the election (general election), NPP thought they did it single-handedly (victory for Barrow). They thought they could win elections without other partners," Doudou Jah tells King FM Felerangoo morning show on Wednesday.
"This is why they were left to fend for themselves," the APRC Director of Public Relations, Doudou Jah, reveals.