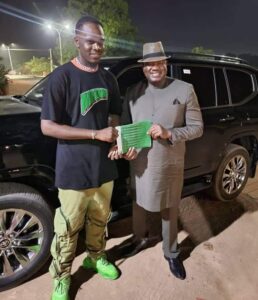 Big Banga's album launch has been given a huge boost by philanthropist Dr. Abubakary Jawara.
The GACH CEO bought 100 tickets in support of the musician as he launches his album on November 19th.
The mega album launch will take the centre stage at the exquisite Q-City.
Sources close to the GACH boss said the intervention is in tandem with the philanthropist's "burning desire" to empower Gambian youths in all spheres of human development.