One person has died and another injured after a Gambian man allegedly set a migrant repatriation center on fire, confirmed the Italian police.
He deliberately started the fire in the Restinco-Brindisi Repatriation Center in protest, reports said.
The just-under 40-year-old victim, thought to be a Moroccan, reportedly died of smoke intoxication while sleeping.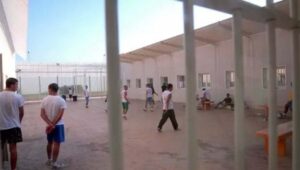 The fire was suspected to have started from a mattress before spreading, this medium has learnt.