Gambia's Adama Barrow announced that he will by next year appoint Governors for Kanilfing Municipality and Banjul in order to put a halt to efforts undermining government actions and plans.
The Gambian leader made this remark Sunday during a meeting at Buffer Zone, Talinding, as he is on the verge of wrapping up the 2022 Meet The People's Tour.
"There cannot be two governments in this country!" he exclaimed while explaining how the United Democratic Party-led municipalities have been busy undermining his government.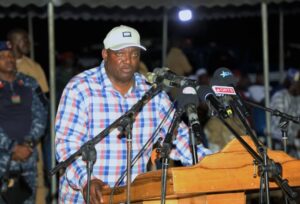 "The construction of their new office was funded by government but they didnt invite us at its commissioning. They politicise it, rolling the red carpet for UDP," he deplored.
Appointing governors will be the panacea, he added. "Government policies will then be implemented smoothly."
According to President Barrow, the Governor will top the higher echelon in these two areas, and is more capable of getting full commitment out of the elected Mayors in order to have improved results on issues such as education, transport and social welfare.
Speaking earlier, the Minister of Local Governments and Lands, Abba Sanyang, launched a scathy attack on the KMC. He blaimed for failing to address the issue of refuse management.
He said KMC topped the charts in littering, making many people to wonder whether it is the dirtiest Municipality in the country.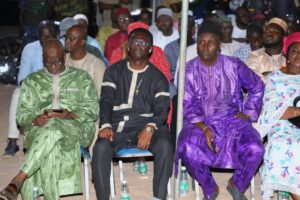 Sanyang revealed that government is providing financial support to these municipalities.
"When the entire country was battling with the Coronavirus pandemic, these munipalities depended on the Barrow government to pay salaries for a period of six months," he said.