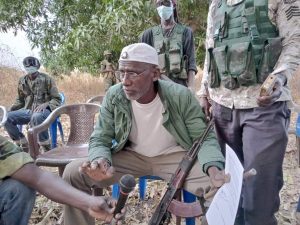 The Senegalese army launched a fresh military offensive against separatists in the southern region of Casamance early Sunday.
According to information reaching JollofNews, heavy gunfire was heard as residents of the Gambia border villages fled their homes to other communities while fighting with separatist rebels in neighbouring Gambia intensified.
It was not immediately clear if there were any casualties.
Thousands have died since the Casamance Movement of Democratic Forces (MFDC) began its fight for independence in the region.
According to sources, Gambia armed forces border patrol team led by Lt. Col. Omar Bojang were sighted within the vicinity to control the situation.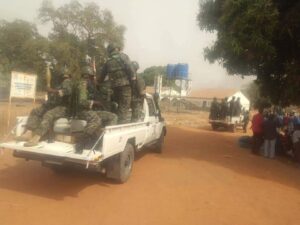 "Gambian forces are not involved in any fighting but are fulfilling their mandate which is to secure the territorial integrity of the country," army PRO Cpt. Malick Sanyang told JollofNews.
He added: "This is part of our normal military routine activities."
The MFDC was formed in 1982 to fight for independence for Senegal's southern region of Casamance, which borders Gambia.
The movement has been largely dormant since a ceasefire in 2014 but has been blamed by the Senegalese government for occasional attacks since then and continues to finance itself through timber trafficking between Senegal and Gambia.