Former US marine and one-time director of the Gambia Immigration Department Tamsir Jasseh has been entrusted with an adviser role in the Gambia Police Force (GPF), JollofNews can report.
Mr. Jasseh has since assumed the role but the news of his appointment was received by JollofNews just some hours ago.
Meanwhile, Tamsir Jasseh played an instrumental role in the escape of coup leader Ndour Cham in 2006.
His knowledge of the crushed attempted coup saw him spend years at the State Central Prisons in Banjul following his conviction of concealment of treason.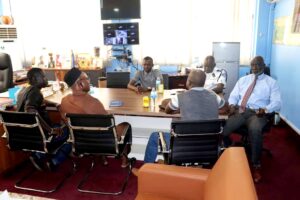 Mr. Jasseh was released from jail through the intercession of Rev. Jessie Jackson and then later fled to the US.