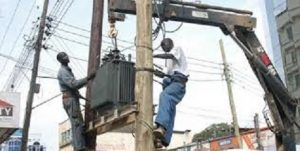 NAWEC has been surprisingly receiving little pats on the back from some quarters for 'reducing' power cuts in parts of Greater Banjul Area (GBA) but many are cautiously optimistic about the company's ability to sustain the new gains.
"I doubt it will continue like this but so far, so good, NAWEC is doing better now," a tailor, working few metres from the gate of Old Jeshwang Prison, told JollofNews.
"It's really good for business," he acknowledged.
A 68-year-old Kotu East resident Sohna Corr told JollofNews that her neighbourhood has now become convivial because standby generators are no longer 'ruling the eardrums'.
"It's now serene and so cool here. We've been robbed of peace of ears for a long time due to blaring generators. I hope our people (NAWEC) can improve on this gain," she stated.
"I have now discovered that NAWEC was plunging me deeper into poverty. With the near constant supply of electricity, I'm now able to significantly improve our household income through the sale of iced juice to workers at construction sites," Mam Faye of Kanifing told this medium.
"I'm now saving more on fuel for the generator," panel beater Mass Njie told JollofNews.
"But you know our guys (NAWEC)… you cannot stick your neck out to praise them," he laughed.
Similar sentiments of satisfaction could be felt across other sectors of the GBA economy but the question is: Can it be sustained!