President Adama Barrow resumed today the "Meet-The-People-Tour" with a meeting in Sibanor during which he urged the people of Foni to finally come to terms with the fact that Yahya Jammeh's era is over.
"Now is Adama Barrow's time," he said amidst a rousing welcome in an area that has been considered as the bastion of former governing party.
After a six-day break, Barrow has 'hit the ground running' as he is starting the second and last part of his national interface with Gambians. In Sibanor, he seized the opportunity to reiterate his commitment to bringing development to the doorstep of Gambians.
The Gambian leader went further to say that Foni is part of Gambia, and as such, will benefit from government efforts to improve lives of people. He said he is here to serve Gambians from despite their political affiliation.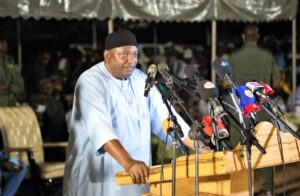 In response to calls that have been made by community leaders on the issue of water and electricity, the President assured them that their requests will be given favourable consideration.
Former National Assembly Member, Kaddi Camara, delivered what many has described as a "powerful speech," commending the National People's Party (NPP) and the Alliance for Patriotic Reorientation and Construction (APRC) for accepting to work together for the betterment of Gambians.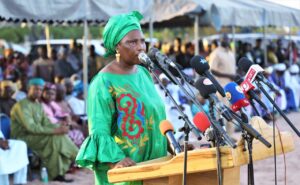 She urged the public to throw their weight behind the government of President Adama Barrow, making very clear they have delivered on expectations.
For his part, the Minister of Agriculture, Dr. Demba Sabally, took a swipe at the "No Alliance" movement whose members made recently headlines in denouncing government policy in Foni.
Dr. Sabally challenged their representatvity, saying that some of the Foni MPs were elected with a result oscillating around 28%.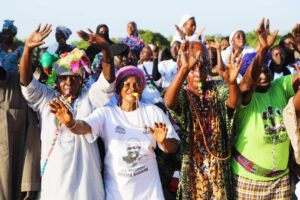 He then added that the current government is busy trying to solve the problems the nation is confronted with…