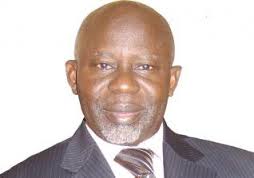 (JollofNews) – The members of the executive committee, youth and female wing, and a cross-section of the opposition United Democratic Party have
asserted their resolve that secretary general Ousainou Darboe will be the party's candidate in 2016 presidential elections…
This is despite the constitutional provision imposing age limit of 65 years for contestants.
The supporters and party members who turned out to celebrate their leader's 66th birthday anniversary at his Pipeline residence last Friday, said the constitutional provision will not be sufficient deterrent to bar Mr Darboe from seeking the highest office of the land, which they said should be done without age discrimination.
The celebrations took the form of Qur'anic recitations which started in the morning and lasted until the evening. It was concluded with prayers followed by semi-formal speeches.
Former UDP Jarra West parliamentarian Kemeseng Jammeh told the gathering that the recitation and prayers were meant to ask for God's intervention in clearing away all obstacles from the path of the party leader to becoming president in The Gambia. However, they did not specifically say how Mr Darboe will be able to contest any future presidential elections under the current legal fetters.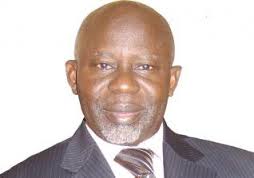 Octogenarian Abba Jobarteh, a provincial UDP kingpin, said the law of age limit to presidency "is a nonsense law".
"Never have I ever heard or seen such a law throughout the world or Africa… It is an unjust law meant to bar our leader from contesting the presidency." The old man urged them to pray for the imprisoned UDP top executive Amadou Sanneh, as well as the late Shyngle Nyassi, who passed away while on party mission in the US last year.
The lead Qur'anic reciter told the gathering: "Prophet Musa spent 40 years in the struggle against tyranny in his days before God accepted his prayers and made him victorious within the blink of an eye. We should never give up on the struggle. Many people from the provinces who heard the news of Ousainou 'bidding farewell' saw it as a bit early since 2016 is sometime away," he said.
UDP national president Dembo 'By Force' Bojang, also spoke: "What Ousainou said as 'birthday message' is what was in his mind at the time. Do we know what will be in his mind by the time we reach 2016 elections? How many times have we as party executive, supporters and members faced persecution such as arrests, imprisonment, among others, yet we have remained loyal to the ideals of the struggle. This isn't over yet."
Party youth wing leader Solo Sandeng said, the fact that Ousainou is advising the younger generation to prepare to take over the mantle of leadership and unite the country shows that he is not selfish. "Only progressive leaders think this way, and understand that they are ready to give way to the young people. Leadership should not be a life-long thing," he told The Standard on the sidelines of the celebrations.
Ousainou Darboe himself who was the last to speak, said he never said he was quitting… "My standing for elections is not a decision in my hands, it is a decision with the party. I never chose myself as a leader of the party; you chose me. So no one should give up just yet. It is just a law that imposes age limit and such a law is not sharia. It is just few men who sat and made the law, and it can be changed.
"I will advise you to remain true to the struggle… only you can redeem this country. We hate no one even though we hate the ways of our rivals. Even this rumour of disunity among opposition parties… we are not part of that. We as UDP remain unshaken, and we remain strong. If anyone doubt that, ask our rivals, they know better. That is why whenever we chose to wrestle with them, they pick up cutlasses instead of loin cloth…" said Darboe.
Source: standard.gm