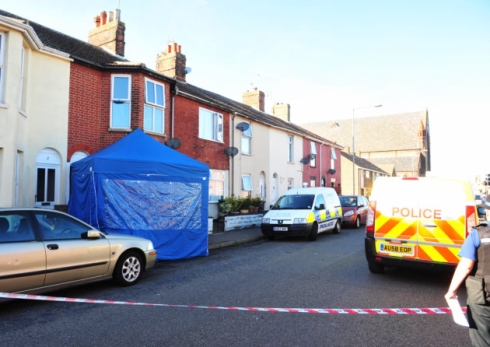 (JollofNews) – British detectives have launched a murder investigation after a Gambian man killed his wife and took his own
life.
Yaffai Mbaye (Jallow), who is in his 50s and originally from Lamin Village, Kombo North, killed his wife in their house in Admiralty Road, Great Yarmouth on Sunday night before taking his own life by setting fire to an upstairs bedroom.
Police said he died from smoke inhalation but they said more would be known through post-mortem examination results.
The body of the wife (yet to be named) who is in her mid-30s and also from the Gambia was found downstairs. Police said she had suffered 'significant injuries to her neck'.
Detective Chief Inspector Andy Guy of Great Yarmouth Police said the death of the two Gambians is an 'isolated domestic incident'.
He said: "If you are friends or neighbours with people and you suspect domestic violence is occurring, we would ask you to call police and make us aware.
"Often there are things in people's lives that neighbours and friends don't always know, which is what we're looking at," he added.
Officers said they were not looking for anyone else in connection with the deaths but are expected to remain at the terraced house until Friday.
They are now talking to the woman's family to build up a picture of her lifestyle and "what was going on at the time", before passing their report to the coroner.