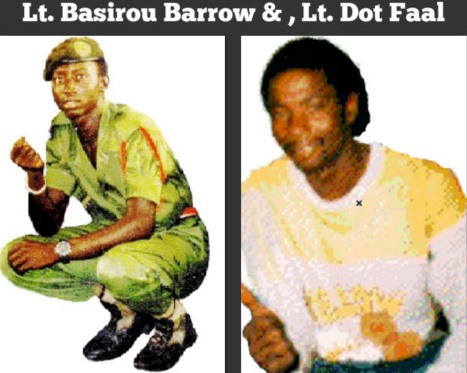 (JollofNews) – The slaughter of nearly a platoon size of officers and soldiers of the then Gambia National Army (GNA) may be 20 years ago but relatives of the slained men are appealing to the government of Yahya Jammeh to handover the remains of their loved ones for a decent burial.
On 11th November 1994, the GNA camp in Yundum and the 3rd Infantry Battalion cantonment in Fajara were turned into virtual slaughter grounds and in the ensuing sanguinary events, a number of commissioned officers, cadet officers and soldiers were allegedly murdered in suspicious circumstances.
"Though some of those who murdered our fathers, husbands and brothers may be walking the streets of the Gambia and other countries free, all that we are asking for is the handing over of the remains of our loved ones for a decent burial", said our interlocutor speaking on strict condition of anonymity.
"We are not asking for any kind of justice because that's elusive. But stories that our relatives have been buried in mass graves and run-down toilets, makes me uncomfortable and leaves me concerned every day. These people made sacrifices for this country and need a decent burial," added another.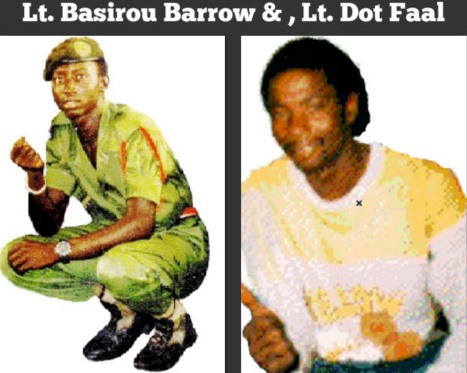 November 11 still carries a dark historical link to the APRC regime of President Jammeh. It was the day Lt. Basirou Barrow, commander of the 1 Infantry Battalion, Lt. Momodou Dot Faal, 2IC of the same battalion, Lt. Momodou Darboe, SO Logistics and Staff Duties, Cadet Kawsu Sillah, section commander 1bn, Lt. Fafa Touray, commander 2nd Infantry Battalion, 2nd Lt. Abdoulie Beyai, ordnance director, Major Lamin Bojang of the general staff, among others, were brutally murdered in what the government said was a PPP-orchestrated coup attempt.
Cleansing Exercise
But while Mr Jammeh claimed that the killing of several officers and soldiers of the army was motivated by a threat to his three-month old military regime, there were widespread belief that the bloodbath was a cleansing exercise calculated at ridding those the government saw as threat.
A day after the massacre, Lt. Sadibou Hydara now deceased, in his capacity as the spokesperson for AFPRC told BBC Focus on Africa programme that "we were in the know" that there were officers and soldiers planning to overthrow the three-month old junta. "We know about it for a long time", said Hydara.
The question lingering in the minds of many is, if the junta knew in advance of the "coup attempt" why did it wait long only to later unleash such mayhem