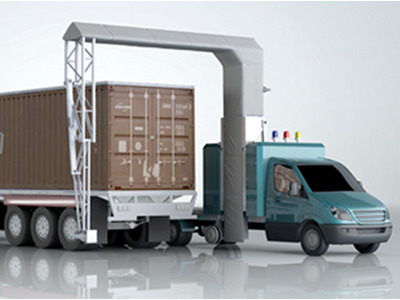 (JollofNews) – In the wake of last December's attempted coup by diaspora based dissidents, the Gambian government has ordered high-tech cargo scanning machines to monitor all shipments into the country.
The MBT Roboscan 1MC cargo scanning system which are bought from a Romanian company will be installed at Banjul ports.
On 30th December 2014, a group of Gambian dissidents armed with night-vision goggles, body armour and semi-automatic rifles bought at shops in the US, hidden beneath clothes and shipped in barrels to the Gambia, attacked the presidential palace in Banjul while President Yahya Jammeh was away on a private visit to Dubai.
But with the new truck-mounted system, the Jammeh regime will now be able to scan 200 long vehicles an hour for things like guns, radioactive material and other contraband hidden in large volumes of cargo.
The entire system can be transported in a standard ISO 40 foot shipping container. It uses gamma radiation to detect illicit materials.
The Roboscan 1MC truck and container scanner will also be able to differentiate between types of substances and items, allowing quick detection by customs agencies.