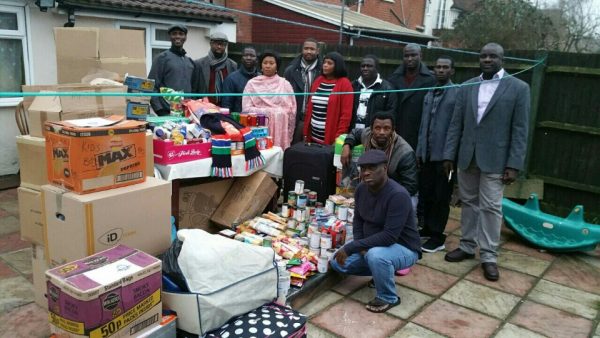 (JollofNews)- A UK-based Gambian charitable organisation has donated food items, clothing and other essential items worth hundreds of Pounds to the homeless and rough sleepers in Berkshire, United Kingdom.
The United Kingdom Jarra Association (UKJA), which was set up in August this year to foster unity and cooperation within the natives of Jarra in Britain, presented items to the beneficiaries at a colourful ceremony on Friday through the Churches in Reading Drop in Centre (CIRDIC), a local charity that provides help and support to the street homeless and other vulnerable groups .
Speaking at the ceremony, Mustapha Sanneh, deputising for the chairperson of the association, said: "We have walked the streets of this great country (United Kingdom) and found people sleeping rough on the streets while others queue for food packs at various food banks and some searching for something to wear. We felt we owe them a duty of care hence the need to support them on humanitarian grounds."
He added that the UK has provided with numerous oportunities and also enabled them work and provide for their families back home.
"We owe an obligation to give something back to the less privilege in the community and there are no better deserving group than refugees and the homeless," he said.
Speaking earlier, Momodou Drammeh, leader and adviser of the association, applauded the efforts of UKJA in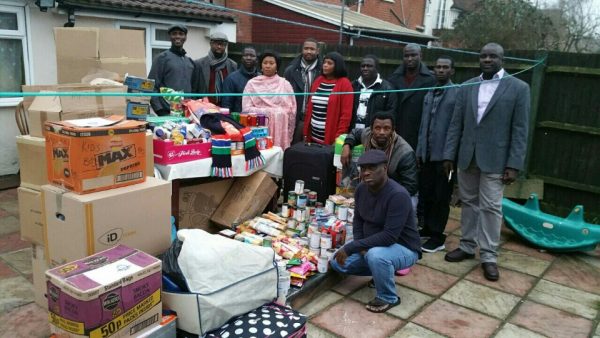 supporting such a venture, especially during this time of the year when many people are in need of support.
Mr Drammeh added: "Charity begins at home and that's why our first target is to support those in need in our community and Reading being the headquarters of the association hence our choice."
He thanked his association members and non-members alike for their generosity.
"The response from our members was overwhelming, and 14 boxes of clothes for all ages, gender and a large quantity of various food items were collected from our members across the country, which is a true reflection of the values of our cultural heritage imbibed in us over the years".
For his part, Kebba Nfally Darboe, welfare officer of UKJA, said: "As Gambians, we are used to communal spirit of helping one another. We are part of this country and we want these people to know that we are very much part of their community as demonstrated through our gestures, particularly in the build up to the festive period. We hope the donated items will go a long way to make someone's Christmas a merry one."
Mr Darboe extended gratitude to CIRDIC for their collaboration in making sure that the donated items reached those who need them most.
Receiving the items, Mabel Boyd, manager of the Centre, said: "The word charity means love and it is therefore vital for us to show this love and care to the people whether we are in our nation or other nations."
She said churches in Reading Drop in Centre feeds over 50 people a day and urges other charities to emulate the efforts of UKJA in contributing to community development.