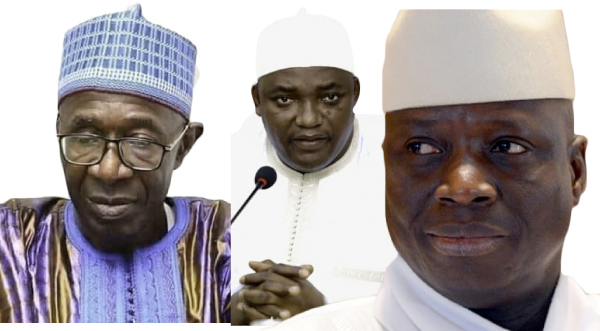 Once again Yahya Jammeh has made a very expensive political mistake. In 2016, he made the costly mistake of arresting and lynching opposition activist, Ebrima Solo Sandeng, for holding a peaceful demonstration without a permit before burying his body in Tanji village.
Then he arrested and jailed several opposition figures including United Democratic Party leader, Ousainou Darboe and his party executive for peacefully taking to the streets to demand for Sandeng's body.
With the UDP leadership in jail, he embarked on a nationwide tour and rubbed salt on the wounds of his opponents and victims by insulting the Mandingo ethnic group, who have overwhelmingly voted for him since 1996. The end results were him losing the election and fleeing to exile in Equatorial Guinea.
Now with all his assets frozen, with a report into his alleged human rights abuses waiting to be made public, and with Gambians wanting to see his body nailed on a cross at the entrance of Banjul, Jammeh has decided to make the same political blunder.
He has rejected a well-crafted deal by his party's executive and President Adama Barrow that would have allowed him to crawl back from the gutter and live peacefully in the Gambia as an elder statesman despite his terrible human rights record.
Jammeh as always has failed to see the bigger picture. And by vetoing the alliance with Barrow and ordering the expulsion of influential figures like Fabakary Tombong Jatta and Rambo who have kept his party alive since 2017, Jammeh has shot himself on the foot. Although not perfect, the deal with Barrow was his last flight out of Kabul, Afghanistan. But typical of Jammeh he has allowed his bigheadedness and pride to get the better of common sense.
Jammeh has failed to realise that he is no longer president of the Gambia and does not have the power and influence he once had over Gambians.
He has failed to realise that he hasn't registered to vote in this election and cannot contest elections or hold any public office in the Gambia.
Jammeh has also failed to realise that Jolas don't owe him anything. He was never their king and the APRC was never and will never be a Jola party. The Jola people like other Gambians have got a right to vote and support any party or leader of their choice. The Jola vote alone is far not enough to give any leader the keys to the presidency.
Jammeh is still living in the past and has forgotten that many Gambians knew he was a brute but held their noses in the 1996, 2001, 2007 and 2011 elections and voted for him out of fear. Like the people of Liberia used to say when Charles Taylor ran for president, he killed my papa, he killed my mama but I will vote for him.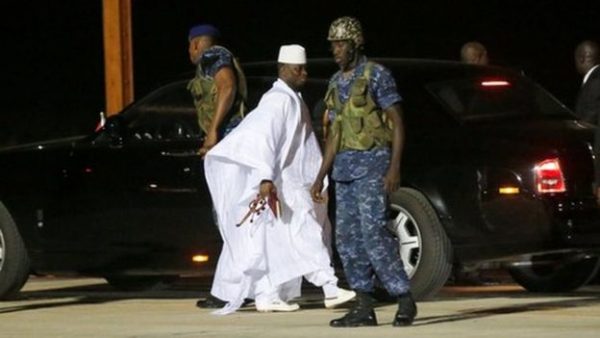 By torpedoing the hard work of his party's elected executive and replacing them with his handpicked minions, Jammeh has singlehandedly destroyed the APRC party. He has humiliated  Fabakary Tombong Jatta and others, who have remained loyal to him and the APRC even when most of their former colleagues had abandoned him.
Jammeh has sown division within his party and has killed off any prospect of him ever returning to the Gambia as a free man or his party ever smelling the corridors of power. The so-called saviour of the Gambia wants to make Gambia as problematic as possible and has shown to Gambians that he has no respect to the principles of democracy. He has shown to the whole world that he is a leader who can never be trusted.
Most importantly, he has reminded his victims that he is still harbouring the dream of returning to the Gambia to inflict further pain on them and their families.
Jammeh must be eating Akangulay (Jambanduro) if he thinks Sheikh Tijan Hydara will win this election. Only Barrow and Darboe can win this election. And should Darboe win this election, then God have mercy on Jammeh and his minions. They shall reap what they have sown. So if you're an APRC voter, don't allow yourself to used by brutal murderer and a coward like Jammeh. This election is about the future of your country and not Jammeh's.