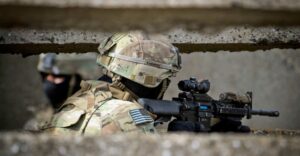 The Senegal military has taken delivery of 1,250 M4A1 rifles from the US Army Security Assistance Command (USASAC) under a foreign military sales (FMS) contract.
Acquisition of the M4A1 rifles allows the African nation to modernize its armed forces by upgrading its small weapons.
According to a press release, the modern, high-powered rifles will assist Senegal in deterring evolving threats and provide additional capabilities for its counterterrorism efforts.
The President of Senegal, Chief of Defense Staff, and Gendarmerie Commander have said that they prefer US weapons to upgrade the country's arsenal.
"This [delivery] will be physical proof of our reputation as a reliable partner who is responsive to their needs," a representative from the Office of Defense Cooperation in Senegal said.
Senegal is expected to receive around 5,000 M4A1 rifles "over the next couple of years." The weapons will replace the country's M16A1 rifles.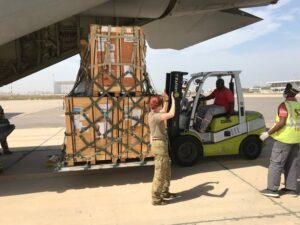 M4A1 Rifles
The standard issue firearm of the US military, the M4A1 5.56-millimeter rifle is a lightweight weapon with a collapsible stock for close quarters combat.
The weapon features optional fully automatic firing and maintains accuracy even with significant barrel heat produced by high volumes of fire.
The M4A1 has a maximum rate of fire of 950 rounds per minute and a maximum range of 600 meters (1,968 feet).
Supporting Urgent Requests
The Senegal government budgeting process prohibits large procurements of military equipment, so every purchase using national funds is made in small tranches.
Deliveries of military equipment are often a "long and complicated process" due to many touchpoints with the recipient's defense department, industrial base, manufacturers, and global logistics.
The USASAC has utilized the Special Defense Acquisition Funds (SDAF) program to support urgent or timely requests from nations such as Senegal.
"Another really cool aspect of using SDAF is you can combine demand signals from multiple FMS customers, and ultimately save money by ordering in a large quantity, which in turn lowers the price per item," United States Africa Command official Stefanie Adkins explained.
Written by Joe Saballa  
Source: thedefensepost