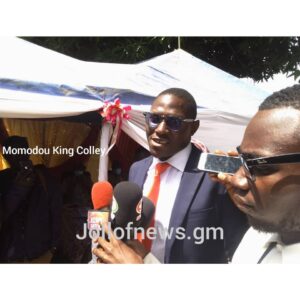 Up to six Gambia Democratic Congress (GDC) candidates have Monday filed in their nomination papers at the Independent Electoral Commission (IEC), Regional Office, Brikama. They all vowed to defend an agenda for change in West Coast Region as the stakes are getting higher and higher.
Momodou King Colley who is vying for Brikama South parliamentary seat emphasized the importance of youth representation in the National Assembly.
The GDC came third in the last Presidential elections, and has set out plans to have sizeable representation in the Sixth Legislature. To many observers, an uphill battle awaits a good number of political parties in West Coast.
Colley made it clear that in Brikama South there is an urgent need to have a youth to go to Parliament as their previous parliamentarians have blatantly failed to deliver on expectations.
GDC's pick for Foni Kansala, Musa A. Nyassi, expressed his readiness to bring change to the doorstep of his constituents.
Despite the crowded political field in Foni Kansala, he promised a clean win in the upcoming elections.
Other candidates that are running under GDC banner in West Coast are Abdoulie F. Jallow (Kombos South); Lamin K.B Bojang (Brikama North); Simon I. Gomez (Foni Bintang); and Abdoulie Faal (Old Yundum).
APRC Set To Sweep To Victory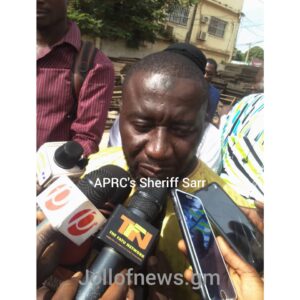 Meanwhile, the Alliance for Patriotic Reorientation and Construction (APRC) has Saturday fielded seven candidates for the upcoming assembly elections. They all expressed confidence of a clean sweep in the upcoming polls.
Sulayman Jammeh commended his supporters for backing his candidacy for Bundung kakunda parliamentary seat.
Jammeh who previously held the position of a Councilor in Kanifing Municipality said he served two terms, and his achievements have convinced people to select him to contest for National Assembly.
He said his track record speaks volume for his constituents to know that he is the right candidate for Bundung Kakunda.
Overly optimistic about the outcome of the election, the second APRC candidate in Kanifing Municipality, Sheriff Sarr, told reporters he has served as Ward Councilor for ten years.
After resigning in 2016, he then added that he is confident of a political comeback comes April 9, 2022.
The former governing party has put up candidates in seven constituencies, including Alhagie Sankung Jammeh (Foni Jarrol); Kaddy Camara (Foni Bondali); Musa Amul Nyassi (Foni Kansala); Momodou Camara (Foni Bintang); and Ebou Colley (Foni Berefet).