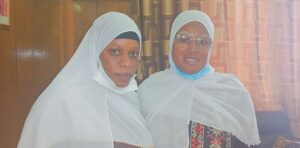 As The Gambia joins the rest of the world to mark International Women's Day on March 8, local feminists have been up in arms against an imam who made a controversial comment about female judges of the shariah court.
The Gambian judiciary last month for the first time appointed two female magistrates or judges of its new look Sharia court to preside over cases revolving around divorce, marriage and inheritance if the parties are Muslim.
They were sworn-in alongside three of their male counterparts whose appointment did not cause a stir like that of the female judges.
Soon after that firebrand Imam Abdoulie Fatty who has not shied away from courting past controversies launched into a tirade against the judiciary for the appointments of the two female judges Fatoumatta Sowe and Mariama Jatta.
He said it represents a mockery of Islam that women are being allowed to play the role of judges in shariah courts in the name of democracy and women's empowerment.
"If  you leave your matters in the hands of women, you will never win. Why  would we have to sit here today and allow our Judiciary to willy-nilly  appoint women Cadis instead of men? You are laughing at Islam and anyone  who laughs at Islam will see the consequences" he warned.
He said the female judges should know they have not place in the Islamic justice system and should therefore resign their position to avoid God's wrath on them.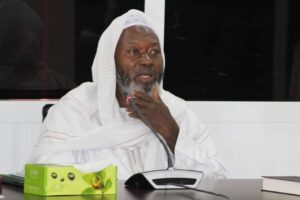 Meanwhile Gambian feminists have taken serious exception to his comments, describing him as a "backward representation" of Islam and how it should not represent women.
Blogging feminist activist Mama Linguere Sarr wrote "What you Imam Fatty should be preaching on is thus the fear of god, patriotism and respect for the oath of office for everyone serving in  public office for it is through these values that they will put the country and the common good first before their interest. It is in looking out for the common good and love for country that they will stop the corruption, the per diem chasing, the inflated underhand deals and work to contribute towards building the nation".
Another Gambian feminist firebrand based in the United Kingdom inquired why Imam Fatty thinks men are the only ones deserving of that post even if their female counterparts have the same qualification?
Another one says as country celebrate International Women's Day, the focus should be more on the deep-seated stereotypes against women by mostly men who use religion as a means to continue to subjugate them.
"The march by feminism to the promised land cannot be derailed at this hour" she adds. 
In a patriarchal society like Gambia, the unusual spectacle of two female judges presiding over cases and dispensing justice involving other Muslims – male and female – has divided opinion.