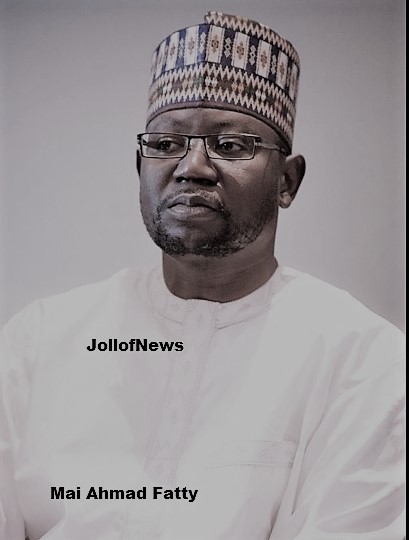 My name has been making the rounds in social media among a list of Ministers relating to 2017 NAO Audit Report. I deem it important to respond so as to negate the perpetuation of fake news and false narratives.
While serving as minister of Interior of the Republic of The Gambia in 2017, I do NOT recall ever receiving ANY cheque from The Gambia Government. My salary was paid directly into my account by the Accountant General's Office, without the need for a cheque.
Further, my official travels were handled by my Permanent Secretary and related support staff. I do, however, recalled signing paperwork for official travel pardiem to cover costs of hotel accommodation and food outside the country, and such local funds were mostly converted to hard currency, prior to every official trip, also with the help of my support staff. All my official trips on behalf of the State as Minister, were approved, cleared and endorsed by Government. These are all matters of record.
Regarding a purported account mentioned by the National Audit Office I have no idea of the existence of such an account or how it came into being or operated.
I presumed it may be pardiem paid over during official trips in which Government would request my participation as part of Presidential Delegation. I was advised that normally when the President's Office requested a certain cabinet minister to join the presidential delegation, the relevance of the sector to the President's mission would have been a major consideration.
According to my understanding at the time, a Minister's travel with the President was based on the relevance of his/her sector to the President's mission.
Under those specific circumstances, to the best of my knowledge, that sector minister's travel pardiem would be borne by OP, and not his/her department. This was what probably may explain the situation of Ministers being paid travel pardiem by that Office.
Lastly, I will affirm that as Minister, I am absolutely certain of never receiving any funds outside my legitimate salary or related lawful entitlements. I have never signed any government cheques, authorized the signature of or withdrawal from any government account, or operated any finances or funds of government.
I was never a signatory to any government account and had no idea of the operations of any such accounts. I am ready and willing to be investigated thoroughly, and to appear before any body or authority to determine if I was corrupt or had embezzled public finances as State Minister.
I am willing and ready to render myself fully available to any such body or authority at any time or place designated. I believe that I was a public trustee, and thereby perfectly legitimate for the public to require accountability regarding my stewardship.
Till eternity, I will never be found wanting by any authority or body, including any external independent investigation. I was above-board on financial matters.