The Ministry of Tourism and the Gambia Tourism Board (GTboard) have squandered the opportunity offered them by JollofNews to respond to sweltering public criticisms of unfair land allocations within the Tourism Development Area (TDA) levelled against the two authorities.
A fortnight ago, JollofNews reached out to the minister of tourism and GTboard director general for their reactions to allegations that the tourism institutions have greatly disadvantaged and frustrated some Gambians through their 'lopsided' land allocation scheme.
According to sources, the land allocations at the TDA were questionable in that most of the beneficiaries were foreigners or were wrongly allocated.
"Foreign investors can conveniently get land allocations whereas its a completely different ball game for Gambians. May be, our purses are not deep enough," a Gambian investor in the tourism industry complained to JollofNews.
"The sad bit of it is that some of the investments are not that much tourism related. So, they give land to some people for things best known to them," another aggrieved Gambian operator said of the tourism authorities.
Multiple sources have alleged that most of these allocations were done shadily, hinting high level of corruption and graft.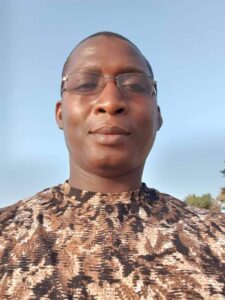 "The Gambia government should constitute a task-force to investigate allegations of unbridled corrupt practices by our officials in relations to these TDA allocations," said a hotelier, who wished to remain anonymous, for fear of reprisals.
"This unfair land allocations at the TDA is not only discouraging deserving Gambians from investing in the tourism sector but it's not just acceptable," a tourist taxi driver told this medium.
Meanwhile, when contacted a fortnight ago on the issue, the Minister of Tourism, Hamat Bah, said:" We will talk about it but I'm in a meeting right now."
Since then, the minister never picked our calls and the last was hung off in the ear of our editor.
The GTboard director general meantime said he would be happy to provide us with the list of the people allocated land within the TDA in the past three years but only with the blessings of his superiors.
"You know you are my guy since we were boys…so I have no problem with helping you with everything you need.
"But in the meantime, just allow me to liaise with my bosses and get back to you."
Since that conversation a fortnight ago, JollofNews made futile attempts to reach DG Abubacarr Camara for the list and the last call that we placed to him was rejected.
We will continue to investigate the allegations.