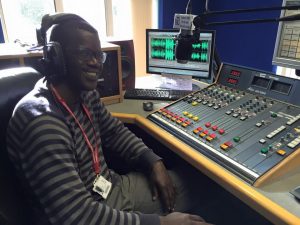 Host of Brikama Home Digital FM's Membekering show has joked that the holy Quran would be brought to the show whenever Dr. Ceesay and comedian Muhammed Darboe are in the house with effect from last week.
Though, this was apparently intended as a mere joke to temper an already sizzling interview between Pa Modou Bojang and Muhammed Darboe, many have already started looking beyond Pa Modou's joke to ask the question: Are Dr. Ceesay and comedian Muhammed Darboe so mendacious and evasive that their presence in Home Digital FM's studio can no longer be entertained without the holy book around because Qur'an is associated with the truth?
It would appear Membekering host has lost a fair amount of trust in Dr. Ceesay and Darboe.
"We don't swear to Qur'an here (laughs)," Pa Modou told Muhammed Darboe in their encounter when he sought to swear to the Book of God in an attempt to prove his point that he was never being paid to tear people down, including the UDP leader.
"Unfortunately from today and any other day to come, before I invite you and Dr. Ceesay, the Qur'an must be by side," Pa Modou joked.
But some said this was not a joke thing as it brought to the fore the question of how fast trust, as an essential commodity in Pa Modou's work, was running low between him, Dr. Ceesay and comedian Muhammed Darboe.