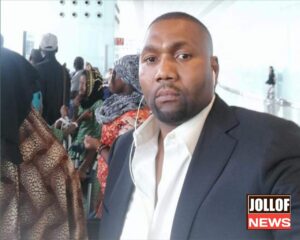 Ousainou Bai Sankareh has been expelled from group Operation Cleanse NPP, JollofNews can reveal.
Sankareh was shown the exit door after conducting himself in manner that ran contrary to the principles and ideals of the group and the NPP, the group said.
"The executive of Operation Cleanse NPP has decided to expel Ousainou Bai Sankareh from the group and all the fora because of his recalcitrance, unwarranted and unbridled criticisms and abuse of NPP supporters and the leadership," announced Ebrima Soriba of Operation Five Years Jotut also an executive member of Operation Cleanse NPP.
"He was part of those who formed the group (Operation Cleanse NPP) but his conduct has become intolerable," Soriba announced.
"Certain actions are not in line with party principles. He (Sankareh) is a disgrace to the party," he lamented.