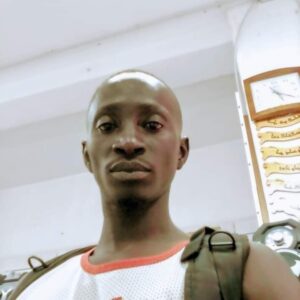 The 35-year-old Gambian, who was killed in a fire outbreak in Italy, has been identified as Yusupha Joof.
He was reportedly killed on June 27, 2022. read more..
Aged, 35, Yusupha was reported to be a former member of the Gambia Police Force (GPF) who had lost hope in the country and decided to seek better life through the dangerous Sahara desert and the Mediterranean.
From Fass Njaga Choi in Lower Niumi, the 35-year-old Yusupha survived the desert and sea but an unpredictable fate awaited him in Italy.
Lack of job prospect for even Italians themselves meant Yusupha and other desperate Gambian migrants had to hightail it to Foggia; a region where horticultural activities could give guarantee of steady income flow.
But lack of proper accommodations meant the migrants had to make their own makeshift structures to escape the temper of the weather.
It was in one of these structures that Yusupha met his unfortunate fate when only his charred body could be retrieved from the fire that reportedly engulfed his makeshift shelter.