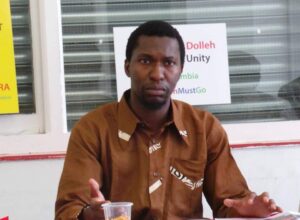 The President of the Gambia Press Union (GPU), Muhammed S. Bah, was on his way to Senegambia police station to enquire about the editor-in-chief of Gainako online when he spoke to JollofNews.
"I can confirm to you that he Yusef Taylor (Flex Dan) was arrested and I'm on my way to Senegambia police station," the GPU President told JollofNews few minutes ago.
Flex, according to reports, is being detained.
On Tuesday, his medium reported the 'arrest' of Neneh Freda Gomez of Global-HOMM and one Lamin Sey though it was not clear whether his arrest was linked to Tuesday's article.