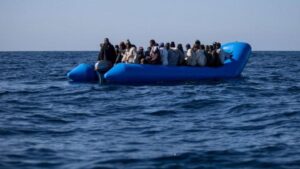 Two Gambians were among those killed in a migrant boating disaster in Casamance recently, announced the foreign ministry Tuesday.
According to the ministry, relying on 'latest information' from the Gambia's High Commission in Dakar, 10 Bissau-Guineans have also died in the Kafountine migrant boat tragedy.
Senegalese nationals were also said to be among the dead.
On Tuesday, the foreign ministry reported that latest information from Gambia's mission in Dakar indicated that the Europe-bound pirogue, which sank on 26 June 2022, has caught fire but 92 people survived, including eight Gambians.
Eight Guineans, four Nigerians, three Bissau Guineans and 69 Senegalese have also been rescued, foreign ministry said earlier today.
"The Government of The Gambia, through its diplomatic Mission in Dakar, confirms that the search for the identities of the missing migrants is still ongoing and the Mission is in touch with the Senegalese authorities," stated a foreign ministry press release issued on Tuesday.