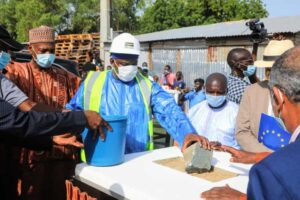 Neneh Freda Gomez has been making last ditch attempts to salvage the property on which former Anti-crime Unit was headquartered but her fight could be dealt a huge blow next week when President Adama Barrow is expected to lay the cornerstone for the construction of a luxury hotel on the property.
On Tuesday, Freda Gomez had another brush with the police over the property as she visited it.
Her arrest on Tuesday was the latest in what has now become string of arrests.
However, Ms. Freda's fight could be effectively over July, 16th when the Gambian leader is expected to set in motion the construction of an OIC hotel on the property in dispute.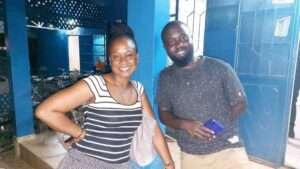 Global-HOMM meanwhile said it wanted to use the property to build a hospital.
However, as part of Gambia's preparations for an OIC summit, which has left many in a state of uncertainty over the country's ability to meet the deadline due to time lag in the implementation OIC projects, government said the property has been earmarked for a luxury hotel to cater to the accommodations needs of Very Very Important People (VVIP).
The question remains – Will Mr. Barrow insist on going ahead with the planned 16 July foundation stone laying despite court orders the property be returned to Global-HOMM?