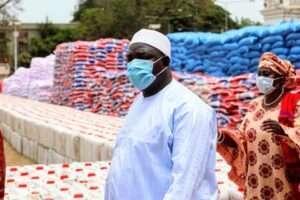 The government of Japan is expected to render food aid to The Gambia in millions of Dalasi but government suggested it would not immediately use the nutrition aid to stave off hunger in many Gambian households.
Tokyo has committed to supporting Banjul fight off climate-induced and Russia-triggered food insecurity seriously threatening the nutritional status of thousands of Gambians.
On Thursday, Tokyo signed a food aid agreement with Banjul.
The aid would worth D125m.
But foreign minister Mamadou Tangara hinted that this food aid would be converted to cash for other purposes than providing immediate benefit for thousands of poor, hungry stomachs.
At the signing of the food aid agreement on Thursday, foreign minister Tangara said the package would be monetised for a counterpart fund to develop the health, agriculture and education sectors.