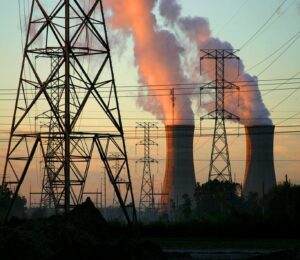 Senegalese energy company, West African Energy, have announced that the 300 MW Cap des Biches combined cycle gas power plant – Senegal's first and largest – will launch by the end of the year as 2.5 million tons of liquefied natural gas is set to flow from the west African nation's fields in 2023. Financed to the tune of $348.9 million by the African Finance Corporation; Burkina Faso's Coris Bank International; and other financial institutions, the facility has been under construction since March 2021, following Senegal's Minister of Petroleum and Energies, H.E. Aissatou Sophie Gladima, officially laying the foundation stone.
Utility, Société Nationale d'Electricité du Sénégal (Senelec) holds a 15% share in the project while West African Energy owns 85%.
Following the 2020 finalization of Senegal's Gas Code, the nation, under H.E. President Macky Sall's leadership has experienced a surge in national gas exploration and extraction operations coupled with gas-to-power projects. These include the 15 trillion cubic feet (tcf) of gas set to be exploited at Greater Tortue Ahmeyim (GTA); 20 tcf at Yakaar-Teranga; and the 130 MW Malicounda Melec power plant which opened earlier this year. Furthermore, the new Cap des Biches facility, located in the Rufisque commune 20 km from the capital city Dakar, will sit alongside an extant 86 MW flexicycle power plant, delivering the lowest cost thermal generation in Senegal. The flexicycle power plant opened in April 2016 following 14 months of construction and at a cost of $132 million.
Domestic gas from 2023 in Senegal is expected to price at $5 to $6 per million British thermal units (MBTU) in comparison to $14 for heavy fuel oils which currently constitute up to 60% of the nation's 1.3 GW installed power generation capacity (under 6% being gas and 13% coal). Domestic gas, therefore, holds good potential as a means to halve electricity prices for the nation, with the new 300 MW facility considered a firm step towards this.
Joining West African Energy in the venture is the American General Electric Company which was awarded a contract for the manufacture and supply of turbines and generators along with auxiliary equipment in January last year, including two 9E.03 gas turbines, one STF-A200 stream turbine, three A39 generators and two Heat Recovery Stream Generators. Turkish firm, Calik Enerji has also been awarded the engineering, procurement and construction contract as of September 2020, having priorly completed turnkey power project development works across the Middle East, Central Asia, Africa and the Balkans. Meanwhile, French firm Bureau Veritas has been enlisted for technical contract work to assess structural integrity and safety.
The combined cycle power plant has pioneered as among the first in the west African country to feature dual fuel operating capacity – initially the plant was powered by heavy fuel oils but is set to make the transition to natural gas by mid-2023 given the domestic supply spike from GTA and other developments. Covering almost 10 hectares, the plant is expected to reach a power generation of 2.39 TWh per annum, with two delivery stations for natural gas supplied by the Société Africaine de Raffinage and via tankers accompanied by heavy fuel oil storage tanks at 3,000 m3 capacity. Consuming 1.138 million cubic meters of natural gas per annum, the facility will power 500,000 Senegalese homes, meeting 25% of the net domestic demand with electricity output evacuated via a 90 kV underground power transmission line.
As Senegalese local content gathers traction, targeting a 50% ratio by 2030, this landmark project from West African Energy, as approved by the government of Senegal, is a sign of scalable potential and is a solid step towards achieving the government's target of universal electrification by 2025. To join senior delegates in collaborating on the future of African power and local content this September, register for MSGBC Oil, Gas & Power 2022, taking place under the theme, "The Future of Natural Gas: Growth Using Strategic Investment and Policymaking," at https://msgbcoilgasandpower.com/.
(energycapitalpower)