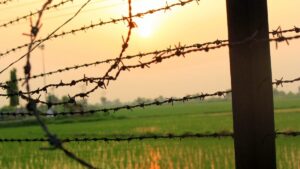 The European Court of Human Rights (ECHR) has found Italy guilty of violating the rights of a young Gambian migrant.
According to ECHR, the migrant received inhuman and degrading treatment and was placed in an adult shelter despite having informed the authorities that he was a minor, SchengenVisaInfo.com reports.
Thus, ECHR has ruled against Italy for violating the rights of the migrant minor who proceeded to be treated like an adult and was kept detained in an overcrowded shelter for more than four months, ANSA explains.
The youngster entered Italy from the Gambia in 2016, and back then, he allegedly was 17 years old. A report issued by a physician also stated that he was a minor, which means that he was not treated accordingly.
The press release issued by ECHR points out that the Italian authorities failed to promptly provide the migrant minor with a representative, meaning that has was prevented from effectively submitting an asylum application.
"The Court observed that owing to the shortcomings in the procedural guarantees after his arrival in Italy, he had not been given the necessary tools to file an asylum request and had been placed in an overcrowded adult reception centre for more than four months," a part of the decision of the Court reads.
In addition, to the above-mentioned, the Court said that the Italian authorities failed to provide safeguards to the minor, including here the and access to a lawyer, among others.
"The national authorities had failed to apply the principle of presumption of minority and to provide safeguards. Under both domestic and EU law, such safeguards included the appointment of a legal representative or guardian, access to a lawyer and informed participation in the age-assessment procedure," the Court added.
The Court emphasised that during his time in the reception centre, the migrant did not have the right to develop as well as to establish relationships with others, suggesting that this could have been avoided if he had been placed in a specialised centre or with foster parents.
Moreover, in response to the complaint made by the migrant, the Court observed that the Italian government failed to indicate any specific remedy by which the applicants could have complained about the condition in the adult reception centre.
Therefore, it was noted that the remedies mentioned by the government regarding the applicant's age assessment procedure turned out to be ineffective.
Taking into account all factors, the ECHR ruled that Italy must reimburse €7,500 for moral damages and another €4,000 for sustained legal expenses.