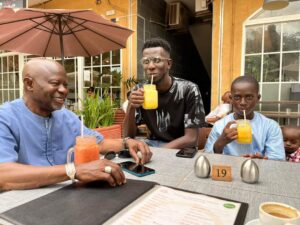 Lawyer Ousainou Darboe appears to be gradually returning to spanking health after what looks like seven months of recovery.
The United Democratic Party – UDP leader cut short his 2021 general election electioneering after injuring his leg.
Following almost seven months of curtailed outdoor activities, Hon. Darboe was lately at a shopping mall and was also seen at an eatery with one of his loyalists and his family in an indication of a conquered battle with ankle injury.
He told Kerr Fatou recently that his physical health has improved so much that he sometimes wanted to run when ascending the stairs of his office building.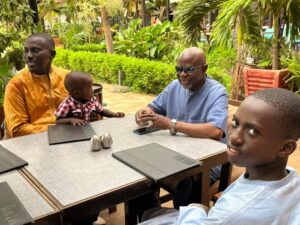 "The only problem is that my right leg is shorter… but that can be remedied," he assured.
To Darboe, with the padding of the sole of his shoe, the problem would be solved.
Meanwhile, his supporters have always insisted in this song that they must see him:
Song: Alay Fonsajay!