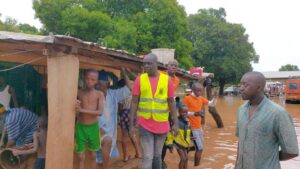 As the country tried to come to terms with last weekend floods in the Greater Banjul Area (GBA), other destructive floods have hit parts of the regional capital of the URR but the local authority said the floods were as a result of poor drainage system and culverts.
The Chinese went to the URR some years ago to construct roads and bridges in the region.
However three years down the line, their road works have been blamed for most of the floods in Basse.
On Wednesday, following six hours of non-stop rain in Basse and periphery, residences around the Chinese-built road in Kabakama were inundated with water, causing damage to property on wide scale.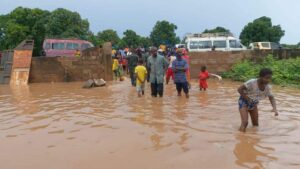 The waterways were clogged and Basse Area Council and residents said this was as a result of shoddy road construction.
"We are made to understand that this flood, affecting the households is purely man-made and it has nothing to do with natural occurrence. The culverts and the drainage system are not in good order," Basse Area Council wrote on its Facebook page.
Joroba and Samba Tacko areas of Basse were also affected by the floods.
Meanwhile, the downpour also precipitated floodings in Baja Kunda, Sabi, Samba Lolo, Bassending and Hela Kunda.