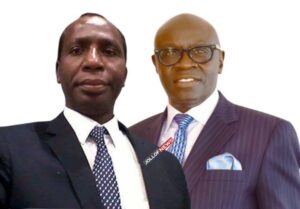 Brufut is, without any denying, one of Taf's early gold mines.
Around 2000,Taf gave the clansmen of Brufut Manneh Kunda Suba few thousands of Dalasi as a "coercive" compensation package for their land he acquired in questionable circumstances.
He later raked millions.
However, some natives of Brufut hinted that Taf only milked the cow(Brufut) but refused to nourish it.
"What benefit did Taf give back to the people of Brufut? No school, health facility…What benefit," queried UK-based Gambian political and social justice activist Abdou Karim Sanneh in a chat with JollofNews.